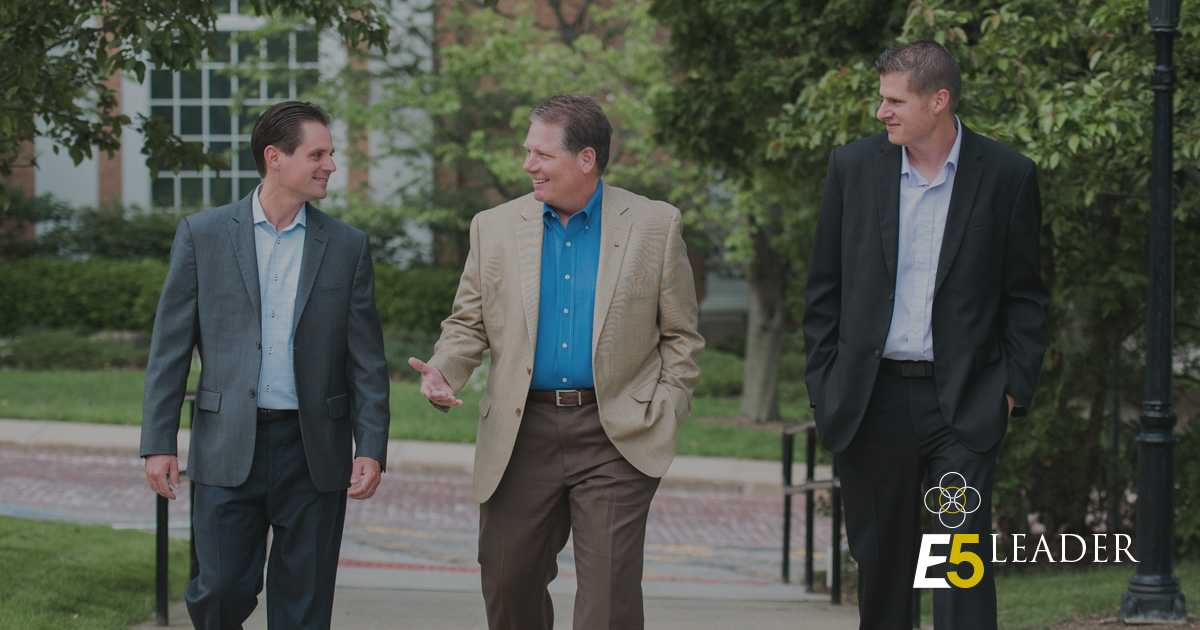 Don't Get Overwhelmed: The Slow-But-Sure Approach to Personal Growth
At leadership workshops, people ask me: These leadership tools are all great but I feel I am so busy and already doing so much – how can I begin to change and take on more in my life? 
This is a really great question.
I am not going to sugarcoat the answer by saying personal development is easy or that it will come to you overnight. I'm sure you'd prefer the truth.  I tell them and you, the hardest person you will ever have to lead is yourself.  It's not easy to do but, it is worth it! So, begin somewhere and continue every day to grow a little more. 
Just one tiny step. First, one. Then, add another. Before you know it, you're accomplishing more than you could ever imagine with the same amount of time in each day!
Would you call yourself 'high maintenance'? The reality is, we all are. Equipped or not, we're in the real show. Life is no dress rehearsal. We must learn as we go.  That's a high maintenance job.
Consider all of life's matters that you need to attend to: spiritually, emotionally, mentally, physically and financially. Practically, on a daily basis. And, I mean every day! All so that you can maintain proper development. Every choice, every day, will determine your success. This puts things in perspective, doesn't it?
So, what does that look like? Do you have it written out? Do your thinking and daily habits support your growth plan? How will you ensure you are a better version of you this year compared to last year?
Maybe you have growth plan; maybe you don't at this point. The reality is you need leadership growth tools to help you daily. Begin adding bits of great habits and good thinking into your day TODAY and from there you will see how your roots will begin to grow and establish a fruitful tree.
[clickToTweet tweet="Here are 3 ways of thinking that will help you get moving into personal growth and not get overwhelmed with it all at once!" quote="Here are 3 ways of thinking that will help you get moving into personal growth and not get overwhelmed with it all at once!"]
Accept the Process. My wife grew up living on the St. Lawrence River. Every winter, she would patiently anticipate the ice behind her house to thicken so she could skate or walk on the river. Like waiting for the water to freeze, waiting for conditions to be right to make proper forward movement can take time and prudence. Though given the tools, you may not need to use their full force all at once.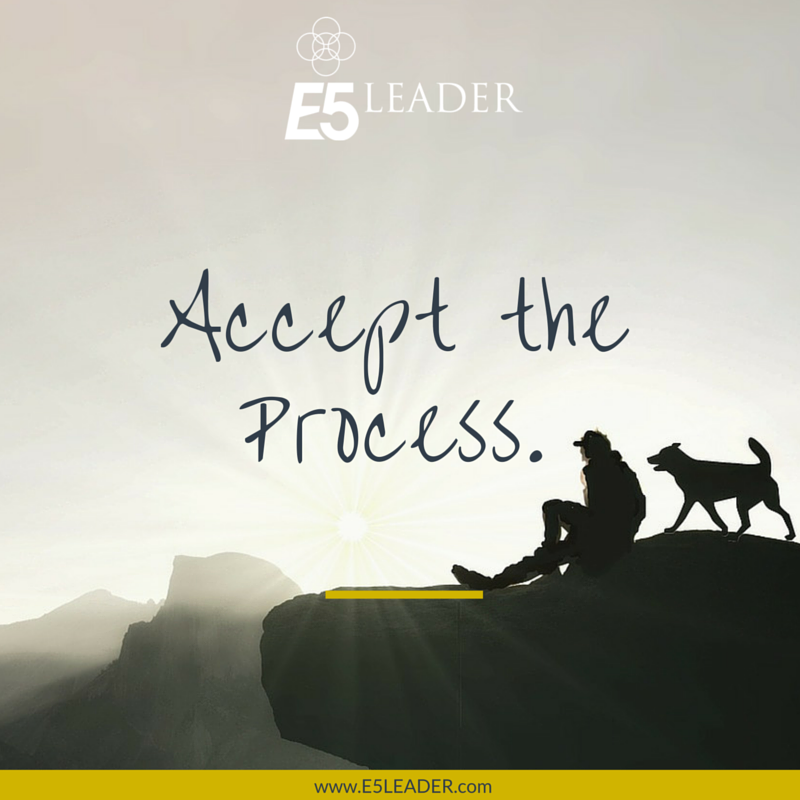 Small Steps Lead to Big Leaps. This was a really great lesson for me! I'd be the worst one to buy a 'fixer-upper' home, hoping to transform it into the house of my dreams. I'd see the big picture and want to run with it quickly! I'd have great initiatives and want to see them taken up and moved along all at once. The details that slow a process, though critical and necessary to build upon, would frustrate me because I wouldn't want to slow down. It's easy to get fired up and forget that that the small steps matter. I remind myself: don't under estimate the power of the small habits that you can manage daily – they may just lead you to big results and to where you want to go.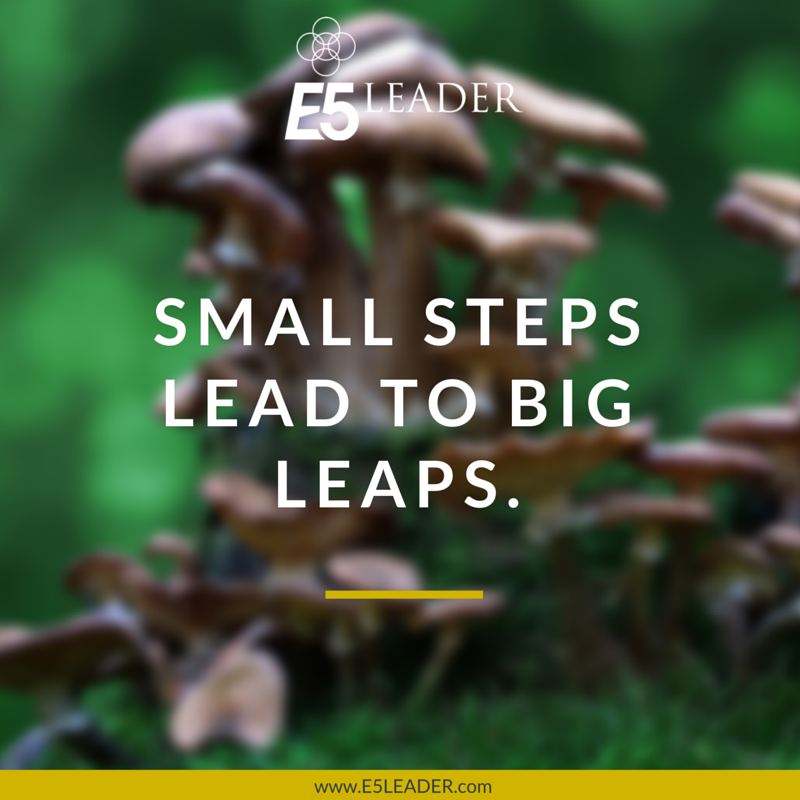 To Every Thing, There is a Season. One of the main roles of a leader is to define reality. For you out there with 3 kids and a busy career: You will find some personal growth goals tough to accomplish! Maybe you want to train for a triathlon. Now, maybe you are the type that can do this and not let your wife and family down. For most, an audacious goal may cause frustration at this time in your life, making personal growth seem burdensome. So, what I am getting at here is: know your season and be realistic with your personal goals. Know that you may not be exploring some talents or interests now but there will be a season for it later. Execute each season of your life carefully. It will help you feel better and build better, more consistent habits that can help you more effectively achieve your goals.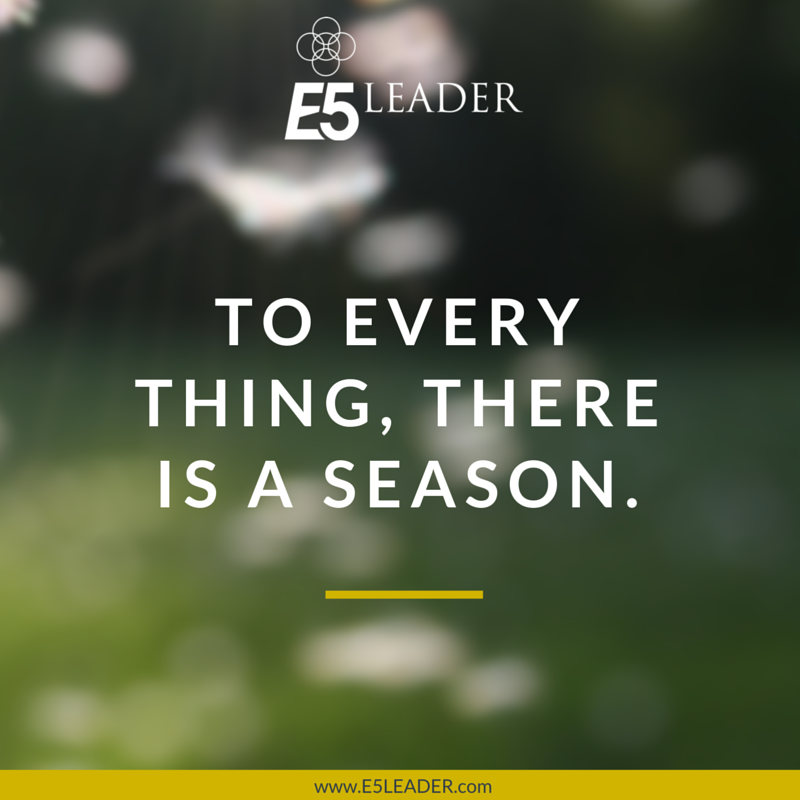 Go and Grow as an E5 Leader!